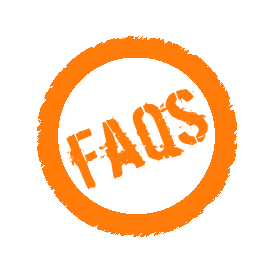 Where do you ship and how much is Shipping and handling?
We ship everywhere in the world including Military APO and FPO Addresses. Shipping is FREE for United States, US Military Bases and US territories for orders over $45.00 ,  and only $4.95 for orders less than $45.00 .
Here is a listing of all the countries we ship to along with the surcharge over US rates:




How long will it take for my order to arrive?
Orders received M-F before 4pm eastern time are shipped that same day!  We ship orders less than 13 ounces by USPS First Class, larger packages by USPS Priority Mail which averages 2-3 day service throughout  the United States, and packages over 3 lbs by UPS Ground which can take from 1 to 5 days depending on your distance from our home state, Michigan.
What if I am unhappy with my order?
We offer a ONE YEAR guarantee. If you're unhappy with your order for any reason, click here.
What Payments do you accept?
You can order securely online using Google Checkout or checkout securely on our site with your Visa, MasterCard, American Express, Discover, Paypal, writing an 'online check' or mailing us a check.!  Just add the items to your shopping cart and then check-out.
You can also order via phone: 269-978-1983
We also accept purchase orders from Schools, corporations and government agencies.
Military orders (AP, AE, APO, FPO address) are delivered by the military's delivery system and can take anywhere from a couple of days to one month.  Unfortunately, the delivery time is out of our control, and tracking is not available.  While the delivery time varies greatly, the cost is minimal and the product always arrives in good condition.
International orders are sent by Air Mail and the delivery time is subject local postal conditions.  Delivery times can take 4 days - several months depending on customs and local delivery conditions.  International shipments are guaranteed to be shipped, but delivery can't be guaranteed due to varying international conditions.
Am I safe using my credit card on your site?
Absolutely. In fact you are safer ordering from our site than a lot of the big name companies. When you place your order it is transmitted via Secure Socket Layer (SSL) encryption to our secure server.  Our Secure Sockets Layer  128-bit software is the industry standard and among the best software available today for secure online commerce transactions. It encrypts all of your personal information, including credit card number, name, and address, so that it cannot be read as the information is passed on to our server.
What's the difference between 'compatible' cartridges and 'remanufactured' cartridges?
Compatible cartridges are new cartridges manufactured to match the cartridge which came in your printer.  Remanufactured cartridges are cartridges which have been used once (we only remanufacture virgin cartridges), rebuilt and refilled.  Generally speaking cartridges which have a printhead on the cartridge (generally HP and Lexmark) are remanufactured because the printhead has circuitry on it which is patent protected and can't be duplicated.
Is the refill process messy?
NO!  It uses a syringe  injector that allows you to accurately control the filling.  The first time you refill it probably will take you 30 minutes and you probably will spill some ink so work over newspapers.  The second time it will take about 10 minutes, and after than you'll be able to refill your cartridges as fast as you can unbox and unwrap a new one!
Will refilling clog my print heads?
Print heads may become clogged if the cartridge is left empty for an  excessive amount of time. We recommend that you refill your cartridges as soon as they are about to be empty

Will the refills work with my  printer?
Yes, if you have an inkjet or toner printer the cartridge can be refilled.    Al of our kits are formulated for specific cartridges and the ink or toner is specifically manufactured to match the ink / toner in your cartridge. We don't sell universal refill kits because they usually don't work
Will refilling damage my printer? Does it affect my printer warranty?
The ink does not touch any internal parts of your printer, it only touches the cartridge. As regards your printer warranty, please read the Magnuson-Moss Warranty Improvement Act
United States Code Annotated Title 15 Commerce and Trade Chapter 50 CoUnited States Code Annotated Title 15 Commerce and Trade Chapter 50 Consumer Product Warranties 15 Section 2302

(c) No warrantor of a consumer product may condition his written or implied warranty of such product on the consumer's using, in connection with such product, any article or service (other than article or service provided without charge under the terms of the warranty) which is identified by brand, trade or corporate name; except that the prohibition of this subsection may be waived by the commission if: 1. The warrantor satisfies the Commission that the warranted product will function properly only if the article or service so identified is used in connection with the warranted product, and 2. the Commission finds that such a waiver is in the public interest.

The manufacturer of the printer you are using cannot void the warranty on your printer because you use a cartridge or refill kit manufactured by someone other than the printer manufacturer.
How can Green Ink And Toner charge such low prices?
Ink is cheap - it's the cartridge that's expensive.  We buy in bulk and pass the savings on to you.  Don't throw away the expensive part of your print system!  Keep it and refill it.  Refurbished cartridges are available, but they're still more expensive than refilling yourself because you pay for the refilling service and because you only get one refill - not 6 to 50 refills like you get with our product.